Pay Your Premium by Automatic Pension Deduction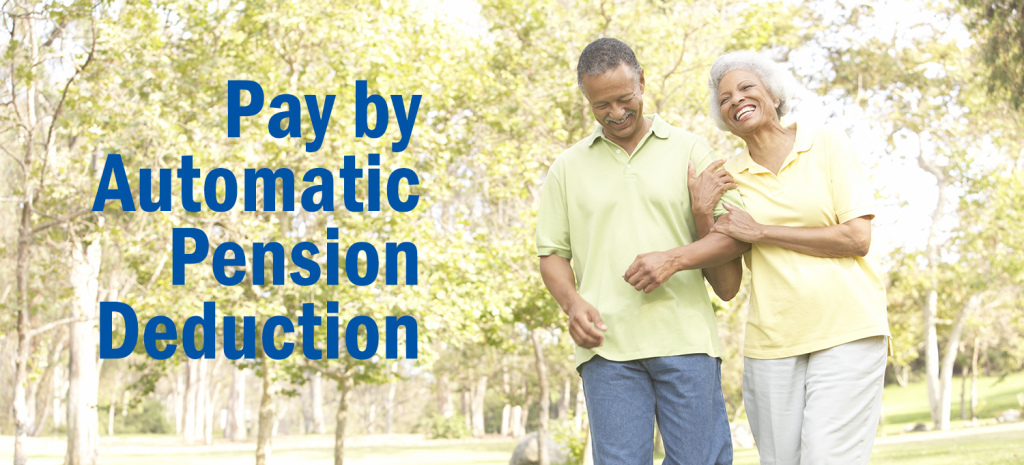 Retired participants on Certified Retiree or Retiree Carry-over Coverage and who are receiving a Basic Plan monthly benefit can have your premium deducted directly from your Basic Plan monthly pension benefit each month as long as there are enough funds to withhold the premiums.
To enroll in automatic pension deduction, complete and submit a Pension Deduction Authorization Form, available here. Your completed form must be received by the 15th of the month in order to begin pension deduction the following month.
For more information, contact the Health Plan Eligibility Department at (323) 866-2200, Ext. 502 or toll free at (877) 866-2200, Ext. 502.