CVS Caremark Pharmacy to Replace Express Scripts as Pharmacy Benefit Manager, Effective July 1, 2021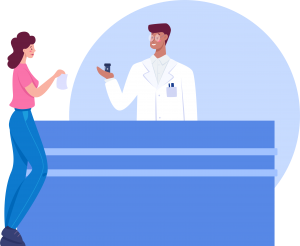 The Directors Guild of America – Producer Health Plan is pleased to announce the selection of CVS Caremark as its new pharmacy benefit manager, effective July 1, 2021. CVS Caremark will replace Express Scripts.
In reaching this decision, the Board of Trustees considered several candidates to determine which would best serve the needs of Health Plan participants and ensure the best use of Health Plan resources. The Health Plan looks forward to partnering with CVS Caremark and its network of more than 68,000 retail pharmacies to ensure your continued access to affordable medication.
The transition to CVS Caremark may bring changes in how prescriptions are filled and to which medications are covered. Please note the Health Plan is working with CVS Caremark to minimize disruptions as much as possible, and the information here will help you prepare for the transition. Any medications currently covered under Express Scripts, but excluded by CVS Caremark, will be grandfathered for 90 days so that you can receive one additional fill of your old medication through CVS Caremark after the July 1st transition date. This will allow you ample time to have your doctor select an equivalent medication that is covered under CVS Caremark. If you are taking such a medication, you will be contacted directly with further instructions.
Until June 30, 2021, please continue to contact Express Scripts at (800) 987-7828 or the Health Plan at (877) 866-2200, ext. 401 with your prescription benefit questions. As the July 1 transition date draws near, you will receive detailed instructions on the next steps you will need to take.
A timeline of what to expect over the next several months as we move toward the July 1st transition to CVS Caremark is included below. We will keep you informed of updates and next steps by mail, email and on our website at www.dgaplans.org.
April

Start reviewing CVS Caremark pharmacy locations and learn more about CVS Caremark and its offerings. Visit www.caremark.com for more information.

May/
June

If you are currently participating in any specialized programs with Express Scripts, you will receive a personalized welcome letter from CVS Caremark to help ensure a smooth transition to similar programs. The following Express Scripts programs will be transitioned:

Maintenance medication mail service program with open refills; and
Prior authorization for select medications.

CVS Caremark customer care phone lines will open mid-May 2021.

June

Receive your ID Cards and welcome kit (mid-to late June).
Register at www.caremark.com to review your plan and cost information, plus access tools to help you stay on track with your medications.
Review medications with your provider, and if you have any prior authorizations, have your provider renew them with CVS Caremark.
Fill any maintenance prescriptions running out before the end of the month with Express Scripts. That way, you'll have enough medication to last into the summer and can refill with CVS Caremark at the next refill.

July
Effective July 1, 2021, CVS Caremark will become the Health Plan's pharmacy benefit manager.