Ditching the Car This Summer? How to Keep Safe on the Road.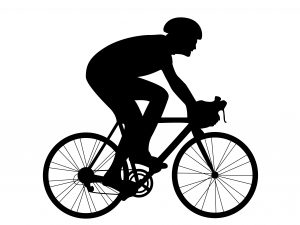 Now that the sun's out for summer, you may feel more motivated to ditch the car in favor of alternative means of transportation that get you out into the fresh air—like electric scooters, bikes, skateboards and roller skates. Although all of these make getting around town fun, enjoyable, and earth-friendly, it is important that you also exercise safety and caution. Here are a few reminders on how to stay safe on the road this summer and throughout the year.
WEAR A HELMET
Whether on a scooter, roller skates, skateboard or bike, wearing a helmet is essential (and legally required) for keeping yourself safe and sound. Should an accident occur, wearing a helmet reduces the odds of head injury by an estimated 50 percent. Although children are especially encouraged to wear helmets while on these devices, it is just as important that adults wear them, too.
Helmets can be purchased for as little as $20-50. Below are some tips on how to purchase, wear, and maintain the right helmet for you:
Buy in person. Finding your helmet in a store—rather than online—is best because an employee can assist you in finding the correct helmet size and coach you on fastening the helmet appropriately.
Find a snug fit. A helmet should fit your head snugly (but not uncomfortably) so that it tightens at the crown of your head when you smile.
Fasten the helmet properly. Once you've selected your helmet, check in the mirror to make sure the straps come to a V under your chin and hang slightly in front of each ear. The straps should fit securely under your chin.
Replace regularly and as needed. Helmets do not last forever. The protective foam liner can deteriorate over the years, and older helmets may not provide sufficient protection from impact. To be safe, you should replace your bike helmet every five years. In addition, any helmet that has sustained a major impact should be considered unsafe, even if there are no visible cracks. The foam inside may appear intact but it is likely compromised. Most helmets are built to withstand only one crash.
OTHER SAFETY TIPS
Other easy ways to stay safe on the road include:
Read the user manual. When it comes to electric scooters, riders often assume the vehicle will be foolproof and end up crashing within seconds of their first ride. Reading the instructions will educate you on how to safely operate an electric scooter or bike.
Wear knee and elbow pads. For those commuting via roller skates and skateboards, wearing knee and elbow pads will provide additional protection should you fall and will soften the impact of a collision.
Ride alone. Adding an extra passenger on your bike or scooter can impair balance and may result in a collision. Riding alone but side-by-side is a safer solution.
Obey all traffic laws. For the safety of pedestrians, bicycles and electric scooters are not allowed on city sidewalks and instead must ride with street traffic and in designated bike lanes where available. Be sure to ride in the same direction as traffic and watch for cars that may not see you approaching. Finally, always ensure that you obey all traffic laws for your own safety, no matter what type of vehicle you are riding.
Following these simple safety guidelines will help prevent injury to you or others and will go a long way toward ensuring a safe and happy summer.